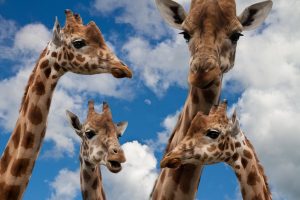 How our story began…
Jeff and Sarah both grew up in South Canterbury. Time away in Central Otago and two children later they soon took advantage of a new challenge of owning and operating a long standing electrical business in Timaru which brought them back to their families and the place they call home.
"In October 2015 we purchased Sullivan & Spillane Electrical. We saw this as an exciting opportunity to build off an already successful platform, retain the many existing services and expand the business further.
We are very fortunate to have the existing staff come on board with our vision for the company. With the implementation of new systems and technology, the team has renewed enthusiasm as they have more time in the field doing what they enjoy."
– Jeff and Sarah Pierce
"Our mission for our staff is to encourage them to push their potential & capabilities to achieve their own professional goals in the electrical industry and beyond". – Jeff Pierce
Our Team
Our team is made up of a number of qualified electricians, apprentices and administrative staff. We all bring a range of experience and skills to the floor but we all strive for the same outcome, to meet our customer's needs do it in a safe and professional manner. We take health and safety very seriously and work hard to complete any project on time. We all have our roles within the business but always work collectively as we encourage a good strong team relationship within Sullivan & Spillane.
Like all weeks working hard we find time for fun too. Whether it be taking part in community events, sponsoring local organisations or socially interacting at work functions we believe this is important for a healthy, sustainable team which gives us staff longevity, some are in there 40+ years of working with us.
Benefits of working with us
We are very proud of the fact we are a small yet very diverse electrical business. One day you could be livening up a pivot irrigator, the next installing a heat pump, re-wiring a home, working in a large industrial factory to fixing a small appliance in the workshop. Each division has skilled tradesmen doing what they do best but we all work on united front to meet our customer's needs.